KMCG Business Process Optimization
---
Organizations continue to seek opportunities to increase efficiency and ensure successful execution of critical business processes. In today's evolving global business environment, the importance of first-to-market, customer service, cost-competitiveness, and quality are key factors in determining an organization's success or failure.
Competitive edge in any given industry used to be defined by executing first-to-market, offering products of superior quality, or being the price leader. Historically, a company's product lifecycles would start when their competitor, typically the market leader, was first to bring its new product offerings to market. Then all others would follow by offering comparable products of higher quality; and then more companies entered the market offering comparable quality at a lower price. The technology market continues to be impacted by new, comparable products at a lower price due to continuous innovation.
Traditional business has realized that "faster", "better", "cheaper" are not the only variables the market will consider when making buying decisions.
Industry Domination
To dominate an industry, organizations must continually innovate and remain agile in order to respond quickly to change and effectively execute any new enhancements to sustain their competitive edge.
Strategic Initiatives
To pursue strategic initiatives with confidence, organizations need to consider alliances, acquisitions, outsourcing, and global expansion in order to embrace the pace of change, ensure efficiency and secure a market leadership position.
Business Consolidation
Organizations also need the means to consolidate their business during economic downturns, using cost effective new tools for business process integration.
Achieving these outcomes first requires equipping executive management with process controls and accurate information to make educated decisions for strategic course corrections and realignment. Once decisions are made, these Business Process Optimization projects require an organization to examine and pursue opportunities to reduce costs, cycle times, while increasing service levels or product quality.
Defining a Business Process Optimization Project
---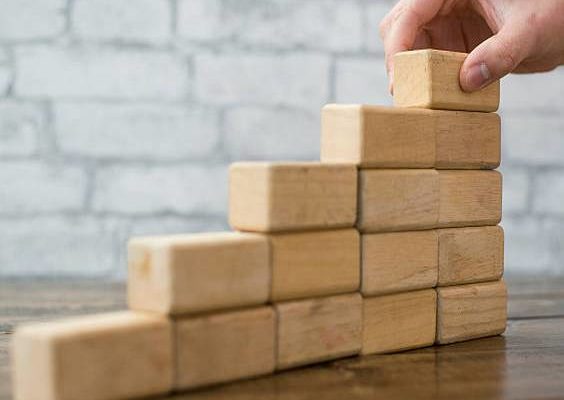 Business process optimization initiatives depend on the competitive environment an organization faces within their industry. For example, customer service value chain processes are very important in the financial services and technology sectors where interaction with the customer carry the potential for future sales is a main concern.
Regardless of industry, a company's process optimization project must identify ways to make their business processes manageable, with formalized, actionable information about how, and how well, the process is executing. A business process optimization project must define the scope of the process to eliminate confusion and set the project boundaries. It will identify the process improvement goals such as cycle-time reduction, customer service improvement, and/or cost reduction, etc. It will identify the deliverables such as process maps, schedules, systemic enhancement opportunities, to name a few. Additionally, it will allocate the required resources including subject matter experts to define existing process strengths, weaknesses, opportunities, and threats. And, it will set a timetable for the development and execution of process optimization enhancements.
Managing Processes vs. Projects
---
It is important to differentiate processes from projects.
Business processes consist of providing worth to a customer through value-added activities, moving work across functional area boundaries, and controlling process standards and measuring process execution.
Business processes are typically event driven, such as reconciling a customer's monthly billing, producing new marketing material or producing quarterly financial reports. These are activities that are typically replicated and repeated with specific resources allocated to a particular group such as accountants or customer service representatives.
Business processes strive for three things: efficiency, agility, and meeting customer demands. While efficiency seeks to cut operating and cost of capital, agility seeks to cut the time required to develop products and services, and to respond to customer and market demands. Customer demands focus on customer retention and level of satisfaction.
Business projects consumes money, people, and equipment for a specified time period and defines what will be done, when to do it, and assures desired results are obtained.
Business projects tasks are unique and generally not replicated or repeated, and once a project is scheduled, changes to the plan are avoided to ensure schedule conformance.
Business projects strive to deliver objectives on scope, on schedule and on budget, while business processes strive for efficiency, agility, and meeting customer demands;
Therefore, a process optimization projects are short-term endeavors an organization embarks upon to identify process inefficiencies, determine how to solve those inefficiencies, and assure the optimization enhancements achieve the desired results without negative impact to on-going operations.
Keys to Optimizing Processes
The keys to optimizing process performance and execution capability lie in the organizations commitment to define and continuously assess and update its process documentation. These documents, including process maps, input and output detail, resource assignments, cycle times, etc., formally define the scope of the process from initiation to delivery and serve as the "process roadmap".
Once decisions are made, these Business Process Optimization projects focus an organization to identify and examine opportunities to reduce costs, cycle times, while increasing service or product quality. Unfortunately, the vast majority of organizations continue to operate in silos, where core business process activities must traverse the traditional functional view and have neither an owner assigned nor measures of process execution success.
Defined processes and documentation provide organizations with visualization of high-level, detailed, supporting processes. Maps and supporting detail documents define how the processes interact across functions, what each process step delivers, and how it produces its deliverables. Process owners own the supporting business process, not the individuals assigned to work the tasks within the process. The process owner is responsible for ensuring the successful execution of the process and works to identify process issues, root cause, and training needs. In order for the process to continuously execute successfully, process communications must ensure that process information flow across the company. A process owner must be able to monitor the external and internal flow of information. The purpose of process communication is to ensure employees are informed of process performance information, and to control a company's progress toward its objectives.
Don't Compromise Quality for Efficiency
---
For many businesses, the quality of a product or service is as important, if not more important than the cost of the product or service. While the focus of many business process optimization projects is centered on optimizing efficiencies, and reducing cycle times, businesses must continue to ensure that business process optimization does not compromise the quality of the product or service the process delivers.
BPO Project Management Methodology
---
Project management is accomplished through the use of the process group such as: initiating, planning, executing, controlling, and closing. Initiating-authorizing the project or phase is part of scope management.
Planning – identifying, defining, prioritizing objectives and selecting the best course of action to attain the objectives that the project was createed to address.
Executing – coordinating resources to carry out the defined plan.
Controlling – ensuring that the project objectives are met by monitoring and measuring progress regularly to identify variances from plan to plan so that corrective action can be taken when necessary.
Closing – formalizing acceptance of the project or phase via predetermined metrics and bringing it to an end.
Defining and Planning for a BPO Project
---
One of the single most critical activities to ensure the success of a project, whether it be in the development of a software application or optimizing a key business process, is the clear and concise definition of project objectives and milestones in the project's planning phase. The purpose of the project must support the organization's Priority Objectives, mission statements and require the support and commitment of top management. Business process optimization projects should contain a section in the charter that defines the specific business process to improve. This formal definition of the process optimization scope eliminates any confusion and formally defines the subject boundaries. Additionally, it assists in the identification of the final product deliverable.
The Priority Objective exercise is a data driven problem solving methodology that requires the formal definition of performance standards. When planning for a process optimization project, the Priority Objective process can be used to characterize business or customer needs, and processes to be improved.
The Priority Objective (PO) exercise takes the time to understand the needs of the customer and or the business. The project team must understand how the process problem links to the eventual customer or business deliverable. The PO process employs 'Voice of the Customer' (VOC) research to gain this important insight. There are many different methods for researching the VOC; including but not limited to:
Customer Complaint database – generally this is an acceptable place to start if the organization formally tracks issues.
Direct Contact – if possible, consider phone call surveys, focus groups, interviews at the point of provision.
In-Direct Contact – includes mail surveys, feedback cards, market research and competitor analysis.
Become the Customer – order from your own distribution center; buy your own brand products, set up a new account with your own financial institution.
Measuring and Analyzing Current Process Performance
---
During the execution phase of a BPO project, the project manager is focusing on executing the process optimization plan. These integral activities include the development of individual and team competencies though the use of various team building exercises, reward and recognition systems and locating team members in the same physical area, to name a few. The project manager is also focusing efforts to ensure the process optimization plan is being carried out through regularly scheduled status meetings to exchange information about the project. During the execution phase, team efforts are focused in the identification of measurements to determine the effectiveness and efficiency of the process. Developing process measures are critical for a process optimization project and must identify and capture data on key performance indicators to determine process effectiveness and efficiency. Process effectiveness measures a customer's quantifiable service or product specifications. Additionally, a process optimization project must track key performance indicators that reflect the internal efficiency of the process.
Steps to measure the performance of a business process
---
In general, the following steps are completed to measure the performance of a business process:
Develop a data collection plan for the process
Identify process efficiency data collection sources
Identify process effectiveness data collection sources (primarily customers of the service or product)
Collect efficiency and effectiveness data to determine process performance baseline measurements
The next step in a process optimization project aims to identify those critical factors that enable or hinder process execution success. The project team needs to seek to understand the overall process and any root causes for process inhibitors. One tool that assists the project team to analyze the current process is the use of a SWOT (Strengths, Weaknesses, Opportunities, Threats) analysis. During this exercise, the team identifies process strengths, and weaknesses.
Process strengths are defined as those attributes of the process that enable the process to meet its determined objective.
Process weaknesses are defined as those process attributes that have a negative effect or hinder the successful execution.
While strengths and weaknesses focus on internal factors that impact a process; opportunities and threats identify external factors that impact a process.
The key to a process optimization project lies in the ability of the project team to identify process inefficiencies and causes of failure. SWOT Analysis combined with the Priority Objective exercise are examples of methods that the BPO project team can utilize to identify and understand the root cause of process inefficiencies or failure.
Improving Process Performance
---
After the project team identifies process inefficiencies and causes of failure, the focus of the team effort is on the identification, development and implementation planning of the most viable solutions. If the process is to be re-engineered, the project team may choose to map a desired state process map. Mapping the desired state process is a very useful tool that allows the team to visualize the optimized process and ensure all process weaknesses and threats are amply mitigated while sustaining process strengths and implementing process opportunities. The project team may optimize the process in several different areas including the identification of systemic enhancements such as software applications, reports or email reminders that enable improved process communications or a direct impact on process performance. Or, a simple reworking of process roles and responsibilities may eliminate the need for rework or process redundancies. The BPO project team may elect to capture these systemic, procedural, or responsibility changes directly on the desired state process map.
Controlling Key Business Process
---
Following the development and testing of systemic, procedural, or responsibility enhancements, the BPO project team efforts should focus on ensuring the solutions are implemented and measured for their effectiveness. The team must identify measures to be tracked after the desired state process is deployed. This activity includes the identification of who is responsible for collecting and analyzing the process data and reporting process efficiencies and effectiveness to the entire organization in the form of process dashboards or status reports.
Process change control is another key that ensures continued alignment with an organization's strategic goals; processes are enabled by technological change, not hindered, and that the appropriate organizational structure is in place to provide resources to support the business process. Typically, most work groups are resistant to change, and this must be dealt with (See "Change Management" section). People or practices must then be moved to the process change either by training or technology. Once, process resources have acquired the necessary skills, and technology is in place, the process is then "Locked" to ensure the process or department is aligned for organizational effectiveness.
Organizations can achieve sustainable and effective process improvement by combining project management best practices with the Priority Objective methodology. The ability to combine this proven methodology provides the structure and discipline required to identify process improvement opportunities, develop sustainable solutions, and lead the organization through the strategic change process. Use of these integrated techniques allows business processes to be efficient, agile, and meet the organization's customer demands. In today's challenging, global economy it is essential for organizations to combine the disciplines of Project Management, Priority Objective Exercise, and Business Process Optimization to realize process gains that ensure "faster", "better", "cheaper" for their products or services, while maintaining a high level of quality in the marketplace.
CONSULTING SERVICE
We are providing wide range of Consulting Services & World wide happy Clients